Food Processor doubles capacity
A division of Kerry foods who extracts syrups from various fruits for use as food ingredients needed to consolidate production from two to one site.
---




The challenge
A robust and reliable solution was demanded to move intermediate bulk containers on wheels between two levels. Working three shifts per 24 hours for six days a week with each shift carrying out a wash down, the environment is continually wet.
The solution
Following several design briefs and consultations, Translyft specified a triple action lift table & integrated guarding constructed from 304 stainless steel. Controlled via a plc, the operators load the lift at the ground level, close the shutters and send the lift to the upper level with "one push" controls. During unloading and reloading at the upper level, the lift "auto levels" to the mezzanine deck for a smooth transfer of the IBCs.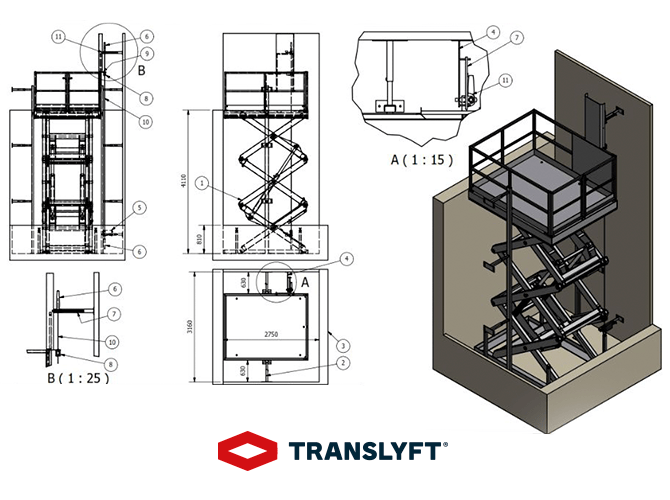 The results
Translyft supplied and installed a TST2500 lift table complete with guarding, lift car gates and outer shutter style gates. With a capacity of 2500Kg, the lift is pit mounted at the lower level and has a travel of 4.5meters to the mezzanine level.
All gates and shutters are interlocked and monitored via the plc control system. The electrical components are IP67 rated and all cable containment is in stainless steel with required glands to reduce moisture ingress and damage from wash-down chemicals.
"Translyft's use of 304 stainless steel for both the lift and guarding withstands our continually wet environment. The lift is reliable and is an important part of our process. This is why Translyft also provides a service contract for maintenance to prevent any downtime".
Facilities Manager, Kerry Foods