ATEX Solution Improves Working Conditions At Major Whisky Producer
A traditional whisky cask filling operation in Scotland needed to improve the manual handling and ergonomic working position for its workers. The process involves the filling of various sizes of wooden casks with spirit which are then automatically handled on a chain conveyor system for loading and placing in bond to mature.
---
The Challenge
As the casks are made from natural material, not all are perfect and require small repairs to stop leaks. The leaking casks are rejected from the system into a workshop area manned by Coopers (traditional skilled trade of making wooden barrels and casks). The repair work was carried out at floor level, with lots of bending, lifting and turning by hand of the casks.
A lifting table needed to be designed that could safely accommodate varying diameters and weights of casks. In addition to holding them securely, the area is an ATEX Zone 2 due the release of explosive ethanol.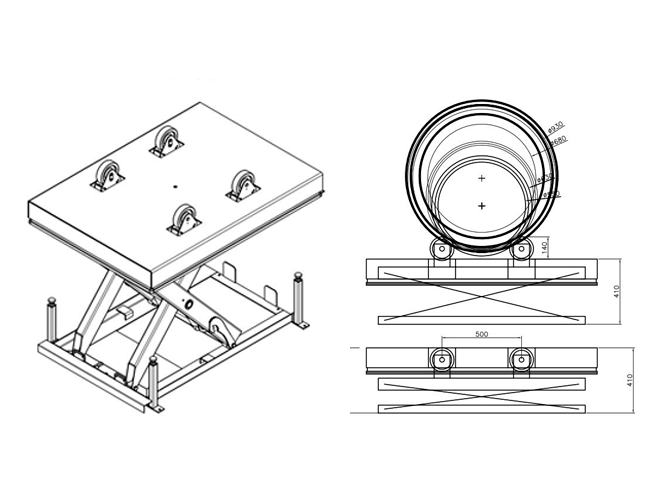 The Solution
TRANSLYFT produced an intial design concept using castor wheels for holding the casks, and this was discussed with the client and their workers. Small adjustments were agreed and final drawings were then produced for approval before manufacture.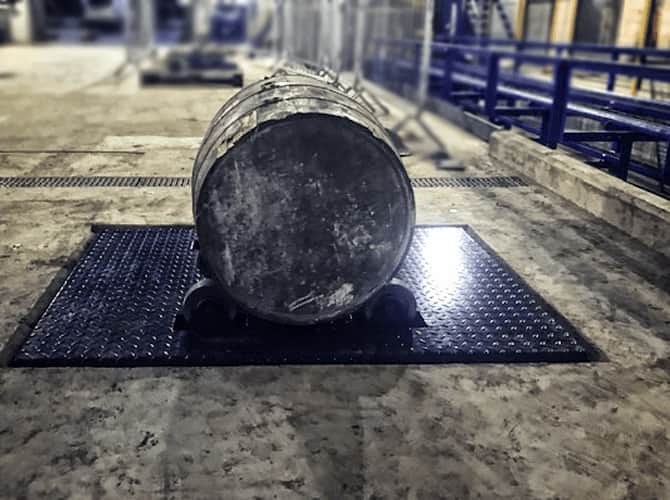 The results
The mechanism was incorporated into an additional platform which was then mounted on a standard TRANSLYFT TL2000 single scissor action lift table. The table was then mounted in a pit to allow the casks to be rolled into position over the retracting castors. When the table raises the castors deploy around the cask securing it for work at the operators desired height.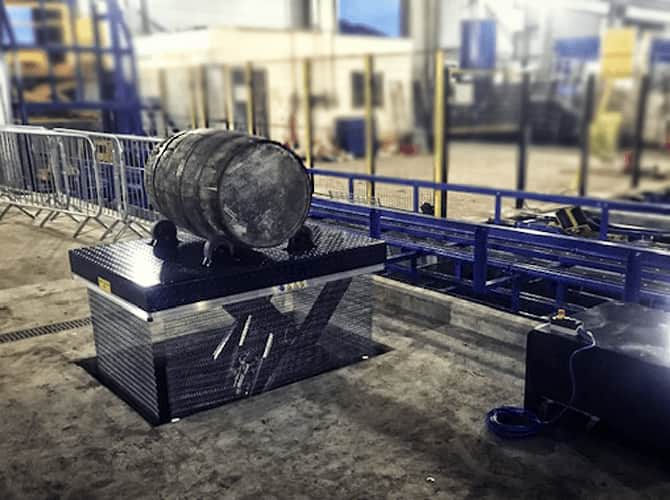 The lift power pack and controls were built and certified for use in the ATEX Zone 2 environment.
"The adjustable working height has reduced the number of back issues experenced by our Coopers. The process is altogether faster and safer now with the lift table installed in the work shop"
Production Engineer, Cambus TCFS