Working vertically instead of horizontally
Expan, a major manufacturer of concrete elements for residential construction, needed a solution so their employees could work on the elements in height. Our solution made it possible to access the concrete elements at an ergonomically correct working height without compromising safety.
---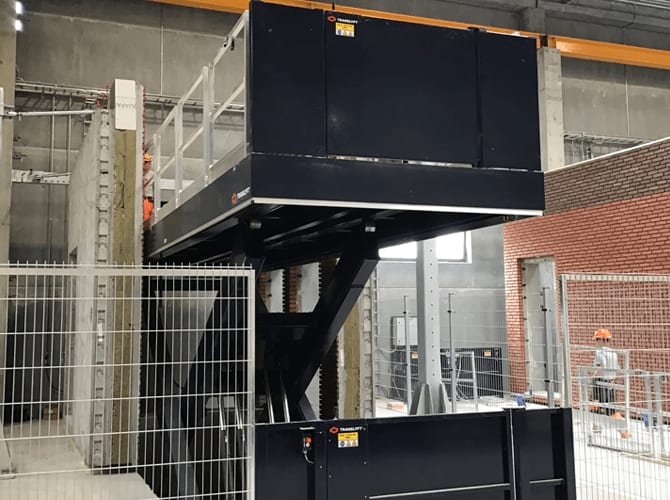 The challenge
Expan, part of the CRH group, was in the process of building a new hall, and wanted a solution that allowed employees to work with the concrete elements in height without the use of scaffolding.
The employees should be able to access the elements from different points, and it should be an ergonomic lifting solution where the employees could get to the different levels of the elements and awkward work postures.
The solution
The solution was four large work platforms that could run below floor height and up to several meters in height, so that employees could work on concrete elements at the right working height. Detachable handrails were fitted in several lengths that could be easily taken off and on, all depending on where the employees were working on the element.
The location of the work platform made it possible for the employees to work on two elements at the same time, so that for example two employees work on the left side and two work on the right side of the work platform.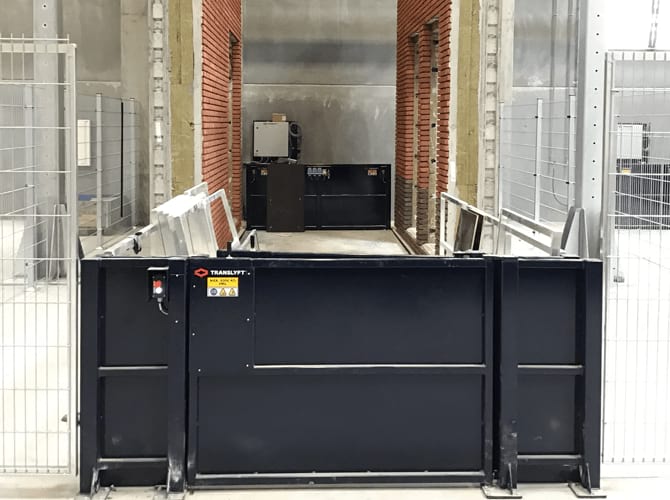 The result
The result was four TJ 6000 with free-standing railings placed in pits. They are easy to operate, which the employees greatly appreciate. The ability to lower the lift table below and above ground level results in ergonomically correct working positions because both the bottom and top of the element can be accessed without having to bend the knees and back or work with the arms above shoulder height. The removable handrails provide extra flexibility, and it is easy and efficient to work at height without compromising safety.
We chose TRANSLYFT for the task because both the salesman and the engineer knew what they were talking about. For us it was not the price that was decisive, but it was crucial that safety was in order. We are really happy with the result and have had a good collaboration with TRANSLYFT.


Ole Hansen, Production Manager, Expan