Tilt table eases construction of switchboards
Several companies specializing in building switchboard solutions and industrial automation needed solutions to work with large electrical switchboards in a more ergonomic way. There was both a need to be able to work at the lift table with a regular "table top" in a horizontal position, but also to be able to tilt the table up to a 90 degree angle.
---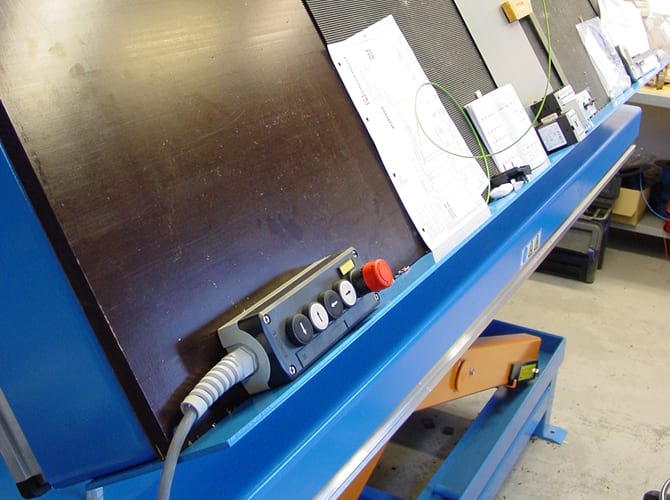 The challenge
The companies were designing and building electrical panels themselves. Larger switchboards required more time, and employees needed to be able to either stand or sit down to pull wires and generally work on the switchboards.

In the past, employees had to stand at ordinary tables with electrical switchboards leaning against various objects.
However, this was both unstable and resulted in many hours of work with arms raised above shoulder height when completing the upper part of the larger switchboard or with many bends and sore backs when building the lower part of the switchboard.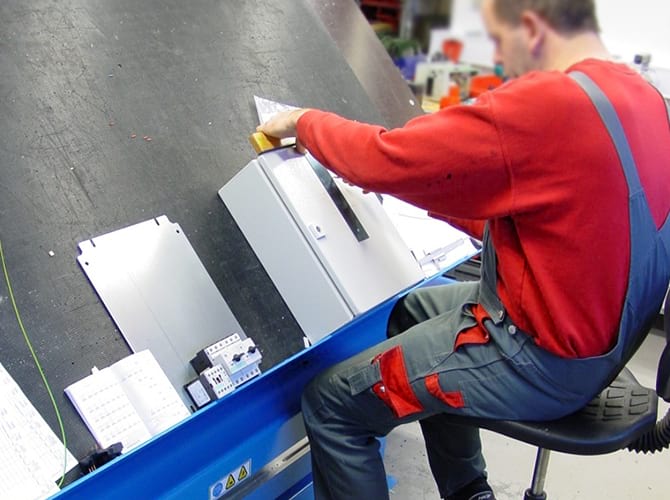 The Solution
The solution was a lifting table with tilt from TRANSLYFT. The lifting tables could be tilted up to 90 degrees according to requirements. There were several options in connection with both the control of the lifting table, which is usually done via a hand-held control. But there is also the option of controlling the table and tilt function via foot pedals, as seen on this solution.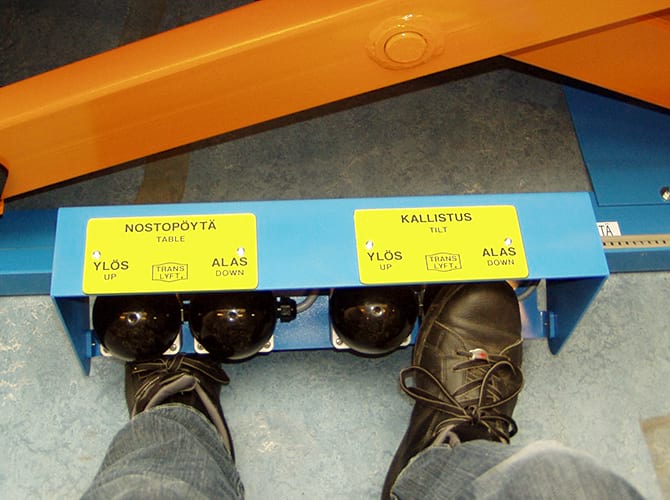 Depending on how the employees work around the table, it is also possible to have a truck sleeve at the baseframe of the lifting table, so that you can freely have your toes under the table. (see more on truck sleeves here)



The result

In both cases, we delivered lifting tables that made working with the switchboards more ergonomically correct, and we have received several comments since delivery that it makes the employees' everyday lives much easier and enables them to get the work done more efficiently, regardless of the height and size of the switchboard.

Over the years, we have delivered this solution countless times. Call us to find out more about the possibility of a tilt table at tel: +45 9886 4900.